Comfort camping at Hotel Unterellmau
From now on you can camp with us in the protected or covered area of our carport or in the green on the carport. 5 exklusive Stellplätze stehen für Sie zur Verfügung. Hunde sind ausnahmslos nicht erlaubt!

Comfort camping on the farm with hotel service & bathing in the natural bathing facility!
Covered Comfort pitch with 5 pitches, each 6 x 5 m (30 m2) and a 3 x 5 m (15 m2) sun terrace
Exclusive panoramic location with a view of the Kitzbüheler Grasberge
Incl. Jokercard, electricity, shower/toilet in the hotel room for your privacy!
Toilet also in the public area of the hotel.
Bathing pond + sunbathing lawn as well as sun terrace and winter garden.
We also have a fireplace room for bad weather.
Washing up facility available.
Lockable bike garage.
Small children's playground Farm Holidays.
If you wish, you can also book breakfast for € 15 per person from July.
We would be happy to serve you your espresso, etc. (for a fee)
Welcome Bonus
For each booking of at least 5 days, you will receive a voucher worth €100 for a winter holiday at the Hotel Unterellmau (can be redeemed for a stay of 4 days or more, and is also transferable).
Prices per pitch for 2 people:
FROM 1 – 3 days € 89,- + tax
FROM 4 days € 79,- + tax !!
FROM 7 days € 69,- + tax !!

Places in the countryside on the carport with a panoramic view or on the courtyard:
Places on the carport € 89,-
On the farm € 79,-

Children up to 6 years are free! – Children from 6 years € 15 per day
Third person from 15 years per day only € 20.00
The Saalbach Jokercard is included!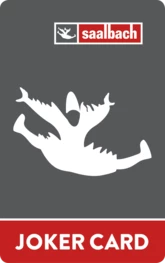 Camping at the farm:
1 person € 30 per day incl. Jokercard second person € 20
Swimming in our natural pool with a large lawn and sun terrace
Shower in the sauna house or in the hotel room
Sauna for a fee from € 10 at least 4 people
Bread roll service for a fee of EUR 5 to 10 Kaiser rolls!
If we have enough raw milk left over, you can purchase it for EUR 3.50 per liter.
On request and from 6 people there is the possibility of a barbecue evening on the sun terrace (only in good weather)
Am Anreisetag steht Ihr Komfortparkplatz ab 12:00 Uhr für Sie bereit.
Bitte planen Sie Ihren Abreise- und Check-out-Prozess so, dass der Platz auch für neue Gäste ab 12:00 Uhr verfügbar ist.
Dogs are unfortunately not allowed because of our farm animals (chickens, cows, etc.). We hope for your understanding
Cars may not be parked in third-party parking spaces, but in the parking lot!
Our parking spaces are usually secured with 16 amps, so you need a 3-way plug for the power connection. Pitches at the lake optionally with 6/16 A.
Waste (household waste) may only be disposed of separately in the containers provided.
Radios, televisions and other noise must be kept within limits so that other guests are not disturbed or disturbed.
From 10 p.m. the parking lot is quiet! If the curfew is not observed, you may have to leave
Please note that there is a speed limit of 10 km/h throughout the campsite
The placeholder is not liable for damaged or lost property.
Place of jurisdiction: District Court of Zell am See